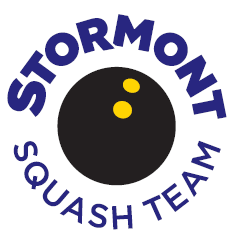 Squash at Stormont is thriving – with a competitive ladder for all squash members to take part in, and the teams in the Middlesex leagues for both summer (Division 4 in 2018) and winter (Division 5 in 2017/18) – new players are always welcome. The squash teams' progress can be followed through the Stormont facebook page on which you can find match reports of varying coherence.
For further information contact Tony Hulse on 02074319059 or 07802608580 – or email us from the Contact page.
Team and club players try to get together for practise on Wednesday evenings, if you're keen to get involved why not contact us and come down from 8pm?